A Hub for Innovative and Collaborative Companies and Projects.

Our vision is to improve the efficiency of businesses and projects by making better use of data and apps that improve integration. Optimisation will be achieved by providing better integration between stages of projects, commercial and delivery teams of businesses as well as between the delivery teams of projects..
Contact:
Exchange Tower, Level 1, 530 Little Collins Street, Melbourne, VIC 3000
Email: admin@infrahub.co
Reliable and Collaborative
Apps provided by Infra Hub assist businesses and organisations to link their existing enterprise solutions to provide seamless and cost efficient delivery. Data will become 'smart' and all stakeholders will have a up-to-date company and project information that can inform their decisions
Experts
The two Infra Hub directors have been in the infrastructure and project management industries for a combined 40 years and understand the value of maximising the 'intelligence' of business and project data.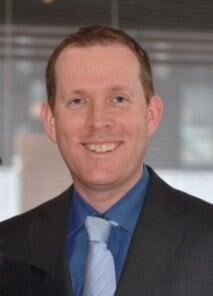 Stuart Carroll - CEO and Director
Stuart is a Program Manager with Metro Trains Melbourne as well as a CEO and Director of Infra Hub. With his experience in the rail industry he understands the importance of clearly outlining requirements of projects and responding to the needs of internal and external stakeholders.
Stuart is particularly interested in making better use of the vast amounts of data available to companies by creating apps that break down 'silos' between teams and enterprise apps to improve collaboration and provide informative business intelligence (BI). LinkedIn Profile - https://www.linkedin.com/in/stuart-carroll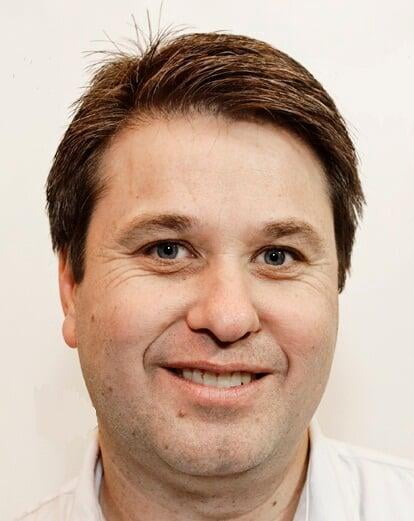 Michael Watson - Product Lead
Michael is a certified product manager with 7 years experience leading product teams and 12 years experience delivering payroll and workforce management solutions. He provides product leadership and payroll experience to help grow Infra Hub's Payroll Hub product and expand Infra Hub's product offering. LinkedIn profile - https://www.linkedin.com/in/michaelwatson3/
Infomaze Elite is a Zoho Authorized Partner and works closely with Zoho Technical Support. Infomaze Elite assisted Infra Hub in developing the IH Payroll App. The Infomaze Elite team provides technical support to Infra Hub customers Monday-Saturday.
Infomaze is a Software Development Company and an IT Consultant based in India and has been providing web and mobile application developments since 2002. Infomaze specializes in business solutions across various platforms.

Examples of Reviews for Infrahub Apps
This is a game-changer! We are live with Infrahub for our payroll since the beginning of the FY after a short implementation - and run fortnightly timesheet based payruns.

The integrations as set up makes the entire flow, from writing and approving time, to timesheet based payrun, to accounting journals a seamless and automated experience. It is a massive time-saver.

The end-to-end integration between Zoho People, KeyPay via InfraHub, and Zoho Books is second to none - and leaves a lot of large industry-players in the dust. Highly recommended - Matt Koopmans (8th September 2021)

Payroll Hub for Zoho is a useful app that integrates between Zoho People, KeyPay and Zoho Books. Payroll is currently not offered within the Zoho ecosystem of apps for Australia, NZ, Singapore and Uk and Payroll Hub for Zoho fulfils a much needed requirement. I have used the app for Connecting Teams as well as recommending the solution for my clients. It saves a lot of manual processing between Zoho People, Zoho Books and 3rd Party Payroll Solutions. Highly recommended! - Jason Hay (8th July 2021)

Firstly a great thank you to Stuart for the wonderful help and advise he has provided me. I cannot fault him at all. I have only been using Zoho One since July 2020 and have found that Payroll Hub integrates brilliantly with ZOHO. Also Infrahub listens to suggestions and integrates them into their software whenever possible. Highly recommend. - Diana Griffiths (25th August 2020).

Australia payroll Integration with Zoho books. We have been using Zoho One suite from over 2 years and had to enter payroll manually. Payroll Hub integrates beautifully with Zoho books and we were able to eliminate hours of manual entries. Stuart and Gaj helped customise the Zoho books entries to suit to our requirements.
Highly recommended! - Rakend Soma Sundaran (1st June 2020)